Patients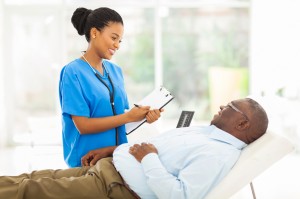 Patients today share increasingly higher portion of their own healthcare costs, creating an urgent need for cost transparency of medical services and access to competitive rates.  Just as in other industries, healthcare consumers expect to know the price of products or services they are about to purchase.  HOOP provides a means for quickly and easily gathering price information in order to compare costs and make financially smart healthcare decisions.
Uninsured patients lack representation and access to contracted fees.   With current dramatic price variations, an uninsured patient may end up paying 2 to 3 times more than the insured patient for the same service at the same provider.  Patients in this situation have the choice of paying the entire bill, trying to negotiate with the provider, or using our site to find providers.   HOOP lifts the burden from our patients by partnering with providers who offer uninsured patients discounted cash rates.  Also, knowing the cost ahead of time helps patients to choose the right provider and get necessary medical care.
Patients with high deductibles will have a means to view and compare costs of services they need.  Having this information can assist them in choosing whether or not to cover the medical bill out of pocket without filing an insurance claim.  When a patient has a high deductible and the cost of service is not likely to significantly affect the deductible amount, choosing to pay out of pocket can often be beneficial and cost-saving.  Please note:  Patients with FSA and HSA can still use these funds to cover the cost of paying out-of-pocket without filing insurance.  However, once a bill is covered by the patient, insurance carriers will not be responsible for any financial obligations toward the provider for that service and the amount will not be counted toward a deductible.
HOOP is not medical insurance and cannot be used as a substitute for medical insurance.  See the FAQ page for more information.
YOU MUST BE LOGGED IN TO SUBMIT A STORY!